Mine ventilation made efficient, heavy-duty, adaptive & safe
The last decade has seen the advent of a new type of mine ventilation, which uses widespread vent tubing systems that extend over hundred metres, if not kilometres. Such design calls for ductwork that can deliver air over such distances while minimizing vent line energy consumption.
In 2010, we developed the G+ SPEED AIR DUCT, an airtight, smooth-walled tubing that meets the new requirements of mine ventilation. Its heavy-duty plastic material, which contains a fire-retardant additive, makes the G+ SPEED AIR DUCT safe, light, flexible and durable.
EFFICIENCY
The G+ SPEED AIR DUCT stands out from all other ventilation tubing because of its smooth walls and improved couplings. Made of HMW polyethylene, a low-friction material, the ducting opposes less resistance to airflow. The coupling mechanism maximizes the connexion airtightness and maintains both airflow and pressure over long distances.
Thanks to its airtightness and smooth walls, the G+ SPEED AIR DUCT conveys air farther than any other duct type, even if assembled at an angle.
Up to 50% less fan power to deliver air to the face
The G+ SPEED AIR DUCT features help moving air farther than any duct technologies while enabling more energy efficient vent lines.
First, because fans overcome much less static pressure, a direct result from the smooth duct walls.
Secondly, because the G+ SPEED AIR DUCT airtightness prevents the vent line depressurization.
Because of its characteristics, the G+ SPEED AIR DUCT helps reduce the total fan power required for an adequate drift or ramp ventilation.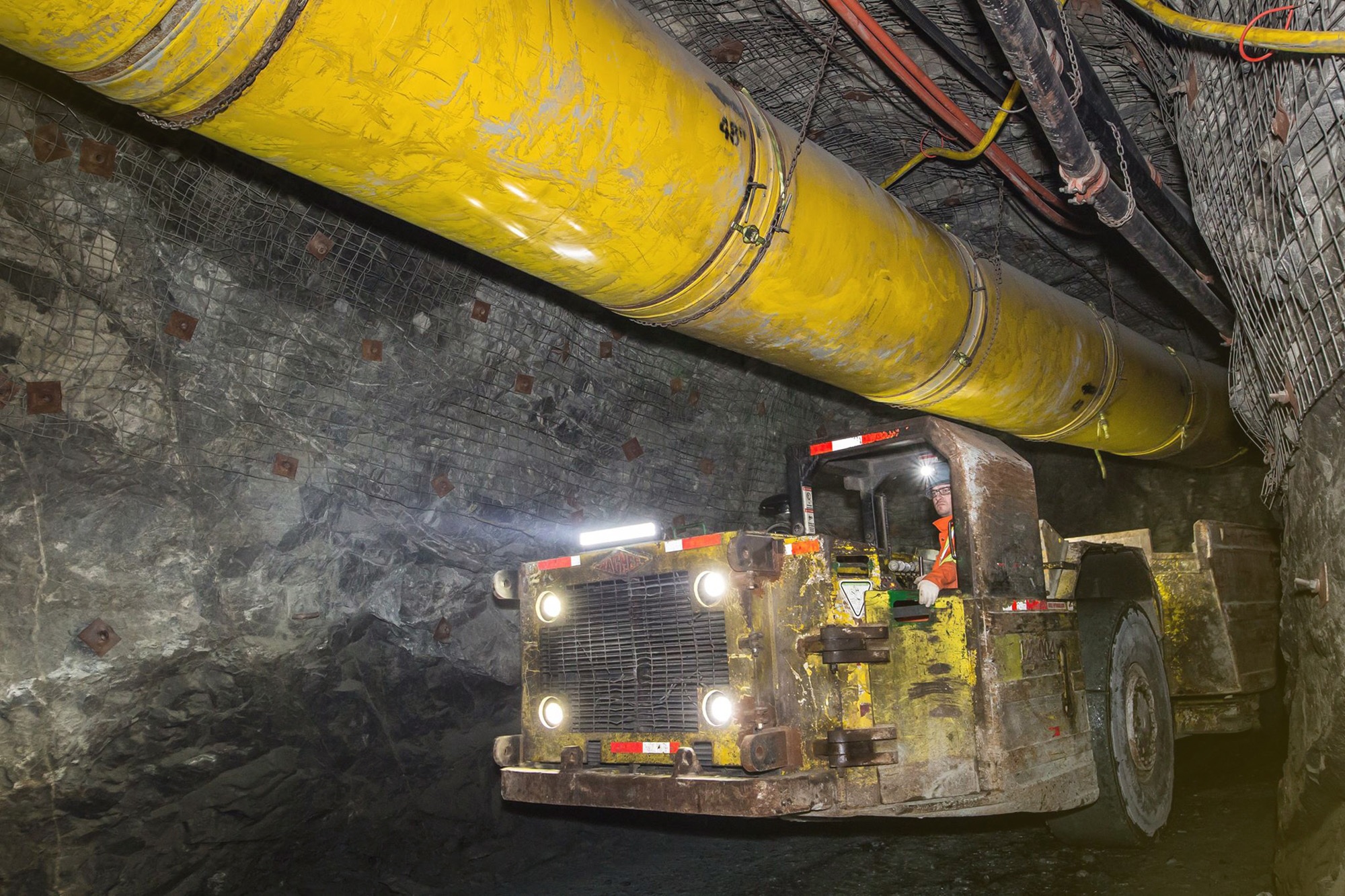 ADAPTABILITY
Follow gallery curves without accessories
Because of its unique coupling design, the G+ SPEED AIR DUCT can follow a drift curvature without loss of airtightness. No elbows are required for curvature radii equal to or greater than 95 ft (29 m): in other words, each duct can be put together in a 5° angle. Beside simplifying the underground accessory logistics, such assembly reduces the number of vent tubing connexions, thus decreasing leakage.
Change the vent line configuration
The G+ SPEED AIR DUCT can take either a round or oval profile with different steel collars. Doing so helps improving ground clearance in high traffic areas without the need of additional adapters.
SAFETY & DURABILITY
The G+ SPEED AIR DUCT, which contains a fire-retardant additive, complies with the CAN/CSA M427-M91 standard Fire-Performance Requirements for Ventilation Materials.
It also fulfills the 30 CFR 7.28 test for the flame resistance of rigid mining ventilation ducts, as required by the US Mine Safety and Health Administration (MSHA).
Furthermore, the G+ SPEED AIR DUCT walls are corrosion-proof and impact-resistant. Moreover, under a large impact, the duct does not burst nor generates dangerous debris.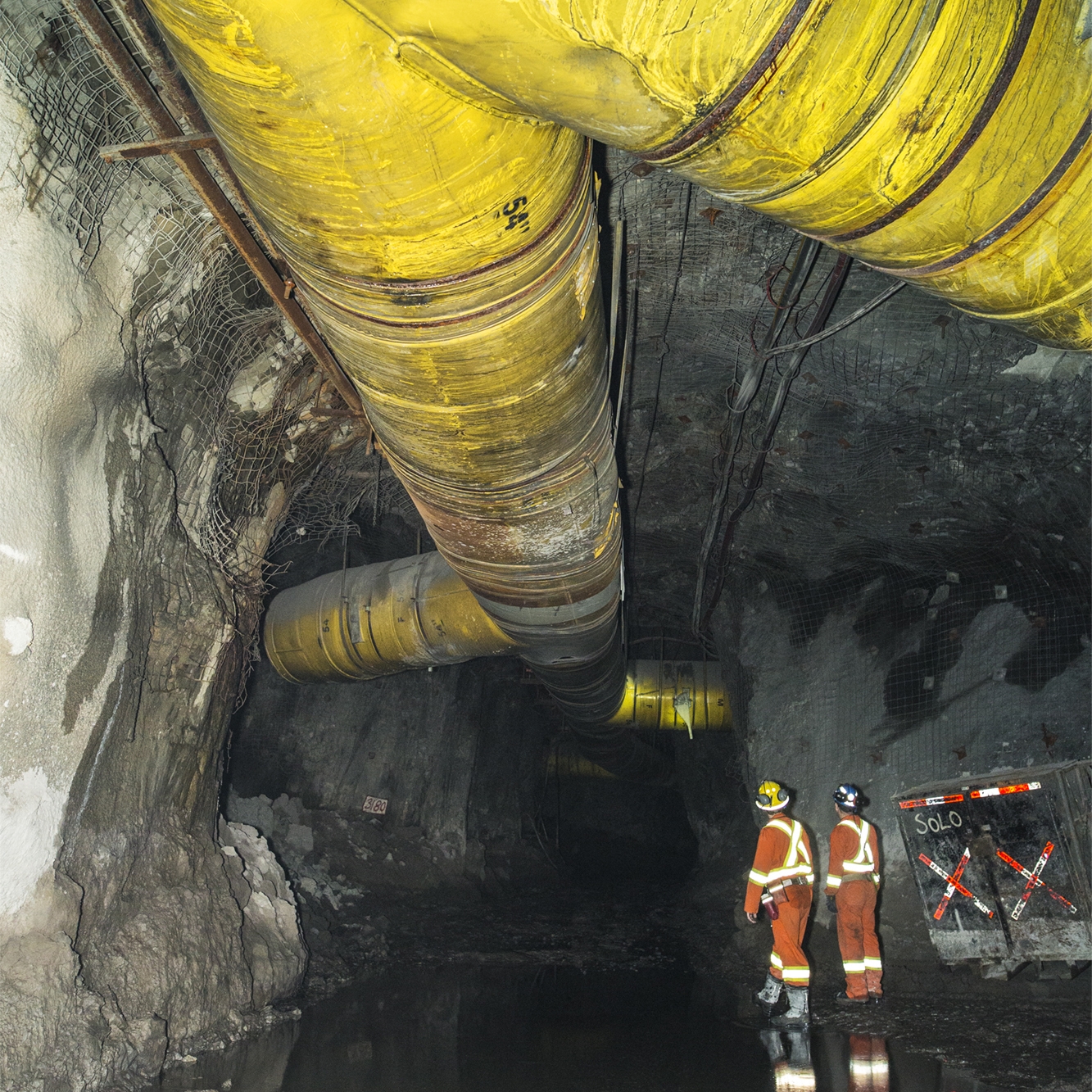 Installation
Assembling the G+ SPEED AIR DUCT is a quick and easy process because of its reduced wall weight, its flexibility as well as its efficient ratchet strap system for securing couplings.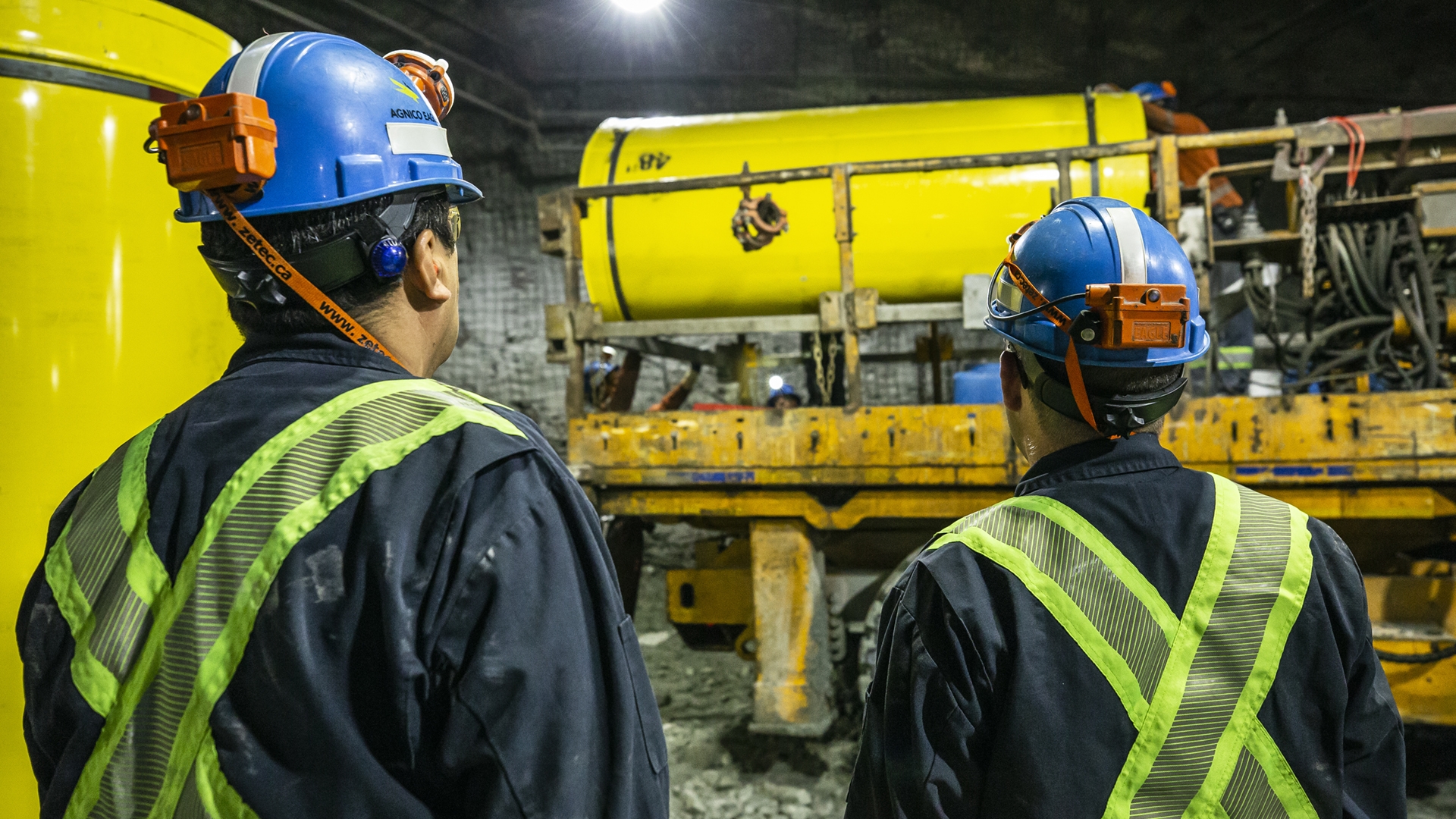 A complete product line
The G+ SPEED AIR DUCT is more than duct: it is a variety of accessories enabling both versatile and high-performance mine ventilation. We rely on our extensive experience in custom plastic products manufacturing to design heavy-duty parts that can be reused without loss of efficiency.
Added value
Choosing the G+ SPEED AIR DUCT also means benefiting from our expertise and our exceptional service.
We offer technical support to optimize G+ SPEED AIR DUCT vent line performance. We also provide on-site training for a quick and efficient installation. Finally, when vent lines are operational, we visit our clients to conduct performance surveys and further assist our clients, if need be.
In addition, we guarantee the availability of the G+ SPEED AIR DUCT in a timely manner and we adapt billing and delivery according to our client requirements.